Do you have bigger plans for your big day?
Do you want everything perfect from your wedding dress to your venue style?
Are you unable to decide what to go for as the theme of it all?
If you answered yes to all of these questions, then you have hit the right place, Ms. Bride-to-be! As we are at your service with the best tips to get your perfect day planned from dress to venue style.
According to a survey conducted by Vashi Dominguez, 80% of women say that they have regrets about their wedding day. And one of the main reasons they feel that way is because of their wedding dress. It shows the importance of the main wedding gown and how it goes along with the venue style. These days many women are opting to go for a theme that coordinates both their dress and décor. Anything that is too matchy-matchy is not the way to go, but subtle themes that tie everything together is the new 2020 trend and looks great overall.
List of wedding dresses that match your venue style
Hence, we have gathered a list of five themes that allow you to coordinate your wedding dress with your venue style.
1. Bohemian and Rustic Vibes
An outdoor, day wedding with lots of greenery, natural light, and rustic furniture is the perfect combination for bohemian weddings. Hire florists to decorate your venue with drooping plants that give that rusty romantic vibe. Work your bohemian magic by turning your venue into a paradise straight out of a Shakespearean novel. Add natural plants to the aisle as well, and make sure to use wood furniture to compliment. Use soft flowy fabrics for your boho-chic wedding gown. Add illusion sleeves and lace midriff to accentuate the feel of the overall rustic vibe.
1. A Classic Romantic Wedding Venue Style
One can never go wrong with a classic romantic ambiance paired with a beautiful long white gown for their wedding day. A classic white wedding color palette is one of the most popular wedding styles. Most people are attracted to the traditional aspect of things when it comes to such themes. Brides like to go for the classic white wedding that adds to their wedding event's decoration, dress, and groom's suit attire to too. Keeping in mind the full package this theme has to offer makes it a good one. And given the fact that many people these days are going for more modern touch for their weddings, it is more on the unique side than typical.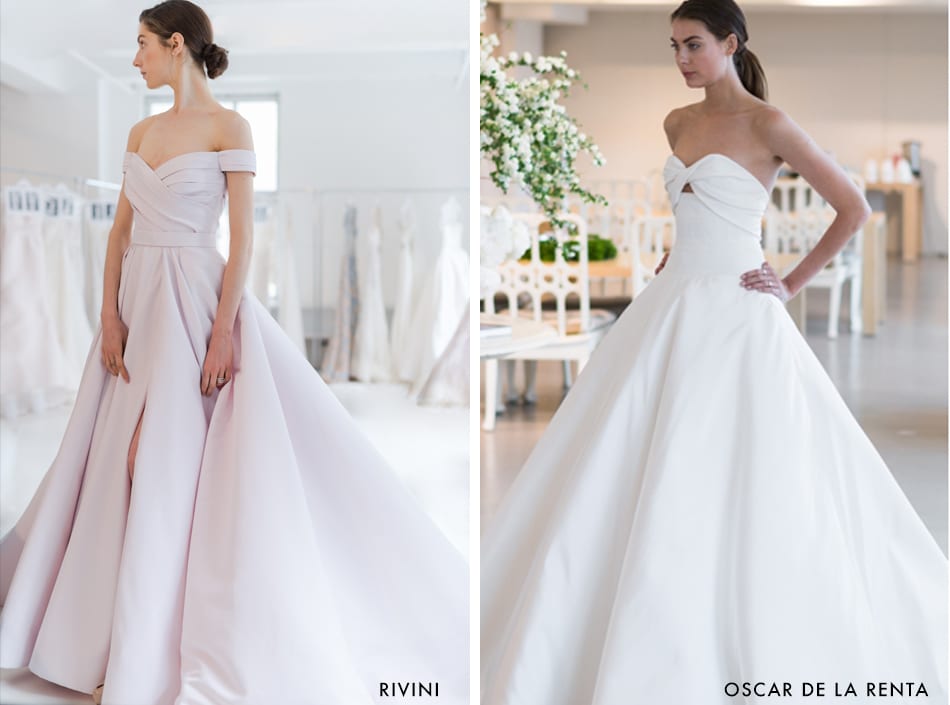 1. Vintage & Artsy Wedding Venue Style
If you want to capture the essence of a bygone era, a little throwback to the 20s, an artsy atmosphere, then a vintage wedding is your way to go. It is easy to ask your wedding decorator at the Australian Master to add that 20s touch and keep the lighting low to bring on that environment. As far as your wedding gown is concerned, then even that is not a worry. Full lace gowns and intricate beading bring about that quintessential vintage bridal look that you can never go wrong with. Brides also go for lengthy net veils to compliment the look despite the accessory being out of fashion these days.
1. Hollywood Glam Party
Add some high-tech lighting, a grand entrance, and a soaring high ceiling, and you have your Hollywood glam party deco ready. More on the modern side of things, glam wedding are quickly becoming the norm as more and more people are moving towards a more contemporary look of things than a traditional or classical one. Although going for a contemporary gown on your big day is a bit eye-popping as people are still not used to seeing anything other than the classic white. But cocktail gowns in bright cherry hues, paired with premium jackets and minimalistic jewelry complete the overall look and go great with the theme.
1. Beach Wedding
Event managers at King Essay say that many people are changing their preferences for destination weddings. And beaches are the number one venue on that list where people like to plan their big day. Anywhere exotic like Cancun or the Bahamas have made it great for people to enjoy a lovely, day wedding partying at the beach. The overall theme doesn't need more decoration as the whole ocean is a backdrop, and a delicate flowy white gown will do just about right for this kind of wedding.
Bottom Line
A wedding should be an expression of love between two people coming together as well as involving all their loved ones in the ceremony and exchanging wedding gifts. These themes work great for coordinating everything accordingly. If you resonate with any one of our themes mentioned above and want to match your dress to your venue style, then do give them a try. Hopefully, we help you organize your big day as unique and as coordinated as you want, without any regrets!
Author Bio: Amanda Jerelyn is currently working as an Event Planner at Crowd Writer, an excellent platform with great essay writers at your service. She enjoys organizing events for her friends and family in her personal life. You can take her professional advice in this regard through her blogs at Academist Help.